At FINN MOBILE, changing plans is very simple. You can do so on the mobile app anytime, by scrolling to the bottom of Dashboard and clicking on "View & Change Package".
Your new package will be activated at the start of the next billing cycle.
Steps to change existing plan from FINN MOBILE application are as per below.
1. Go to FINN MOBILE application under Dashboard, under Your Current Package, hit on "View & Change Package" button and your existing plan will be shown.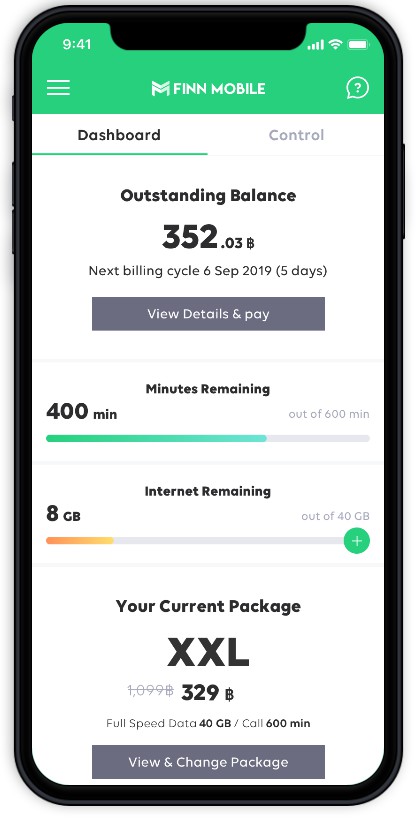 2. Hit on "Choose Other Package" button.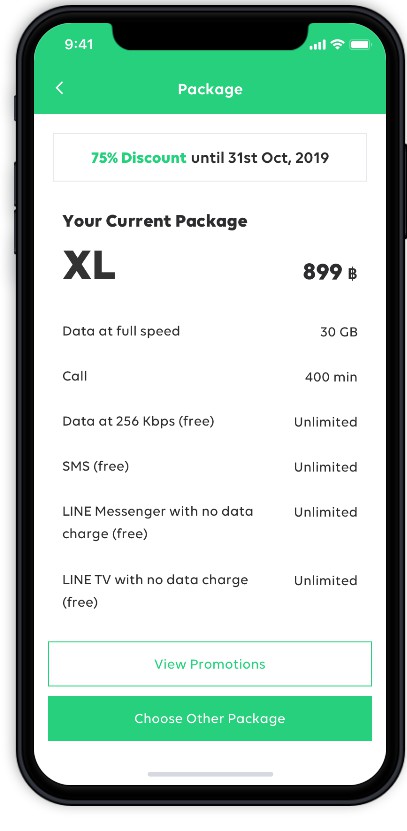 3. FINN MOBILE packages will be shown for selection.
4. Choose your preferred package and hit on "Confirm Package Change" for confirmation.